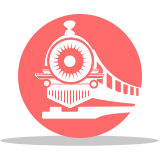 Railway Recruitment Free Online Mock Test,
Practice Test
PREXAM Highlights:
AI based personal Preparation Trainer
15,000+ Questions for Practice
Time based test with negative marking to enhance your performance
DESIGN YOUR OWN TEST according to your preparation.
Unlimited Error Correction Test
Get different set of questions for same chapters when appearing for the test
Mock Test
Preparation Analysis
Score Predictor with 95% Accuracy
Railway Recruitment Online Test Features:
PREXAM Railway Recruitment is designed in such a way that it will be your personal trainer to boost your exam results based on your current performance
Prexam practice test for Railway Recruitment are based on Question bank of over 15,000+ Questions with latest updates designed by subject experts.
Prexam provides Railway Recruitment mock test, sample papers, past papers and free test practice on latest syllabus.
All topics are covered with detailed explanation to solutions.
The tests are time based test and include negative marking for wrong answers to enhance your performance for actual exam.
You can design your own test based on chapters you have studied with required difficulty level.
You will get different test paper even if you appear for the same chapter again.
There are unlimited Error Correction Tests offered based on mistakes you make in your practice test to help you attain perfection in you preparations.
Prexam Discussion Forum helps you to clear your doubt all over India and even expert faculties.
Preparation Analysis helps you compare your score with students all over India and also find out areas where you need to work more on.
Unlimited Practice is available with our "Railway Recruitment Unlimited Practice Series" test packages where you can solve all questions in our database any number of times. Further it also allows bookmark facility through which you can bookmark important questions which you want to refer back at the time of your revision
As per our past records, you will score +5% or -5% of your PREXAM Railway Recruitment Mock test scores in your final exam
Railway Recruitment Online Practice Tests:
Package
Duration
ChapterWise
Tests
Mock
Tests
Cost
Click to
Register
Click toPractice
Railway Recruitment Exams Free Test Series
10 days
3
-
Free
Register
Start!
Railway Recruitment Exams Essential Test Series
30 days
10
3
250
Register
Start!
Railway Recruitment Exams Mock Test Series
30 days
-
10
300
Register
Start!
Railway Recruitment Exams Crash Course
90 days
30
5
590
Register
Start!
Railway Recruitment Exams Crash Course + Unlimited Practice Series
90 days
30
5
900
Register
Start!
Railway Recruitment Exams Grand Course
300 days
75
15
1470
Register
Start!
Railway Recruitment Exams Grand Course + Unlimited Practice Series
300 days
75
15
2200
Register
Start!
---

&nbsp I have never seen such a type of online infinite test series.Its really worth.. &nbsp



-S Nandini Sekar, Mysore, Karnataka
---